16 février 2009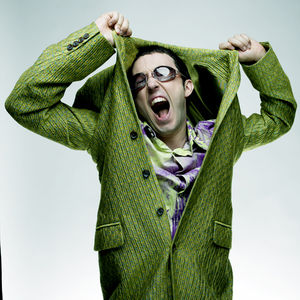 Initialement les articles musique étaient présents sur Les Hurloirs, fanzine à dominante littéraire. Ils prennent aujourd'hui leur indépendance ici. J'essaierai également de faire davantage d'actualité que dans Les Hurloirs. Quiquonque a envie d'écrire un article pour Say Yeah est le bienvenu.
1/Say Yeah aime les artistes qui ont un univers singulier.
Au programme:electro, folk, rock, trip-hop, jazz, rap, etc...
2/Say Yeah est allergique à la télé et à la radio
Sujets tabous: Miss Dominique, Emile Et Images, Johnny Hallyday et la Star Academy.
3/Attention: Say Yeah se drogue à l'émotion.
A venir: HeartsRevolution, Death of The Neighborhood et The Go ! Team.
Clap Your Hands And Say Yeah
Commentaires sur Say Yeah ouvre le bal: tenue correcte exigée