09 mars 2009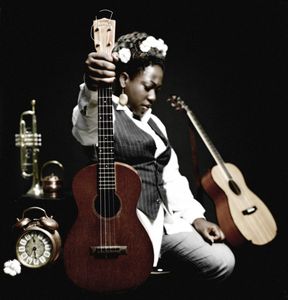 Melissa Laveaux- "Needle In The Hay"
Melissa Laveaux a sorti son album "Camphor and Copper" en novembre 2008. Cette jeune canadienne autodidacte se place dans la lignée d'Ayo ou d'Asa, à cette différence près que son album est traversé d'émotions stupéfiantes. Elle fait notamment une reprise de "Needle In The Hay" d'Eliott Smith pour le moins inspirée (vidéo acoustique ci-dessous). Excusez-moi du peu ! Pour ce qui est de l'actualité elle se produit ce mois-ci en France, en Angleterre et en Hollande.
Say Yeah se drogue à l'émotion, Say Yeah frisonne, Say Yeah aime Mélissa Laveaux.
Commentaires sur Cordes à émotion: tremblez !