16 mars 2009
Le nouvel opus de PJ Harvey sortira le 30 mars 2009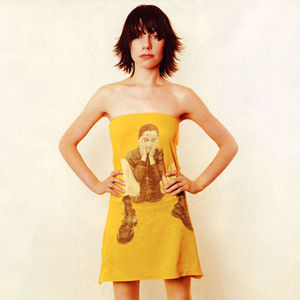 Après Uh Huh her en 2004 et White Chalk en 2007, Polly Jean revient accompagnée du multi-instrumentiste John Parish pour A Woman A Man Walked By qui sortira le 30 mars. Cet album, signé sous le label Island Records, est composé de dix titres dont voici la tracklist:
1. Black Hearted Love
2. Sixteen, Fifteen, Fourteen
3. Leaving California
4. The Chair
5. April
6. A Woman A Man Walked By / The Crow Knows Where All The Little Children Go
7. The Soldier
8. Pig Will Not
9. Passionless, Pointless
10. Cracks In The Canvas
Le premier titre paru "Black Hearted Love" annonce à force de guitares électriques et de basses dès les premières secondes, un rock travaillé et proprement rythmé. Puis apparaît la voix de Polly Jean lointaine et sensuelle, envoûtante, presque chamanique: PJiesque. Néanmoins, comme à son habitude, l'anglaise derrière la douceur de sa voix, ne perd rien de sa puissance. Ainsi, elle explose, ce qui rappelle entre autres la construction du morceau "Rid Of Me". PJ Harvey se retire enfin doucement, sa voix s'éloigne comme elle est venue: nébuleuse.
L'album annonce donc un rock psychadélique, sensuel et puissant qui oscille aux frontières de White Chalk et Rid Of Me. Universal, de son côté, annonce un album dans la continuité de Dance Hall At Louse Point (1996). Vivement le 30 mars !
Commentaires sur Oh my God !