06 avril 2009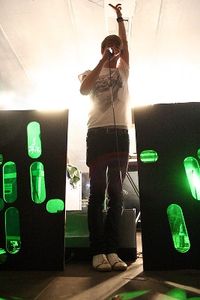 En 2008 je disais "je n'aime pas Digitalism" et je disais finalement juste: j'adore Digitalism.
C'est le premier groupe à avoir été signé sous le label de Kitsuné.
Ils partageront l'affiche de Solidays, le 26 juin 2009 avec entre autres Yuksek, Stuck In The Sound et The Ting Tings.
Digitalism- "Digitalism In Cairo"
A venir: interview de Monsieur Saï pour son nouvel album Le Nouveau Patriote.
Commentaires sur YEAH !