12 avril 2009
Have a look to Izia...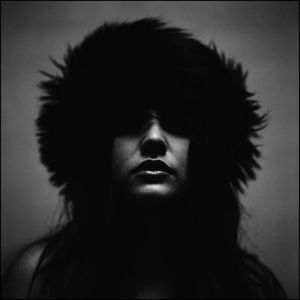 Izïa est une rockeuse française de 18 ans. Cette descendante de PJ Harvey et Janis Joplin sortira son album éponyme début juin. Elle le définit comme du "rock rock rock super brut".
Quand j'ai lu ça j'avais peur, parce que les rockeuses à 18 ans ça chante trois choses: les ruptures amoureuses, la désillusion ou l'appel au suicide. Tu veux des noms ? Mademoiselle K avec "crève" et La Grande Sophie "du courage", il en faut pour supporter ces titres. Elles ont pourtant toutes deux dépassé les 18 ans mais font parti de ces gentils artistes talentueux pour lesquels l'inspiration n'est pas divine. Bref c'est creux, musicalement faiblard et en plus c'est chiant comme la mort. Par bonheur, Izïa ne remplit aucunes de ces conditions avril lavigniesques (ça doit être pour des adjectifs comme ceux-ci que je suis interdite de Scrabble). Parce qu'elle ne correspond pas à ce modèle, elle mérite déjà une victoire de la musique. Mais elle ne s'arrête pas là: la rockeuse a un univers, de l'énergie, de la présence, des textes et du talent. Reste à savoir si l'album sera aussi bon, mais pour tout te dire je suis optimiste.
On s'en fout (ou presque): Izïa est la fille de Jacques Higelin et à 16 ans elle faisait déjà la première partie d'Iggy Pop.
Commentaires sur Hey Bitch !