20 juin 2009
Portland is the place to be !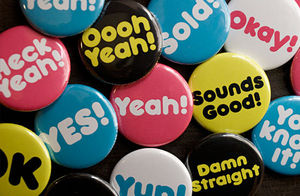 Avec des groupes comme Menomena, Happy Prescriptions et une radio telle que Portland Radio Authority (PRA radio pour les intimes) on peut dire qu'il s'en passe des trucs cools à Portland...
J'ai déjà présenté Happy Prescriptions ici, là je l'ai interviewé et j'ai même réalisé une vidéo pour eux.
J'ai récemment découvert Menomena qui est également un groupe folk de Portland. La Blogothèque a réalisé une excellente vidéo d'eux que tu peux regarder ci-dessous.
Quant à Portland Radio Authority c'est une radio indépendante, financée par les auditeurs et qui vise à enrichir la communauté artistique de Portland. C'est grâce à eux que j'ai découvert BBU et Das Racist. La programmation est riche et variée allant de la musique d'ambiance en passant par le hip-hop et en allant jusqu'à l'indie rock. Tu peux écouter cette radio ici. (Moi qui déteste la radio je te conseille celle-ci).
Si tu veux découvrir plus de musique de Portland un site y est entièrement consacré: clique là.
MySpace de Happy Prescriptions
Site internet de Portland Radio Authority
On s'en fout: Matt Groening, créateur des Simpsons est lui aussi originaire de Portland.
Commentaires sur Portland is not only a roseland theater...