16 septembre 2009
Database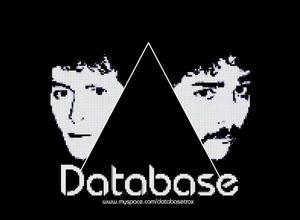 Après avoir découvert The Twelves j'ai écouté hier Database, autre excellent groupe d'électro brézilien. Je pourrais débattre toute la nuit à savoir qui de The Twelves ou Database est le meilleur groupe. La réponse est en...live.
Et finalement ils sont très probablement amis, ce qui est une belle façon de noyer el pescada.
Enfin je te pose une dernière question: pourquoi choisir Database comme nom de groupe alors qu'un autre groupe s'appelle DatA ?(finalement je leur ai posé la question...)
Say Yeah !
PS: je déteste le dernier titre de Fedde le Grand "Let Me Be Real" et d'ailleurs avec toutes les conneries que j'écoute je vais finir par écrire un article sanglant sur les "you shouldn't listen".
Commentaires sur Database rocks !