06 décembre 2009
Oldies but Goodies: aujourd'hui j'ai envie de te décoiffer


Grâce à Spotify j'ai découvert The Weirdos. C'est un groupe de punk et je me suis laissée dire que "Life Of Crime"(1977) après le repas pourrait te plaire.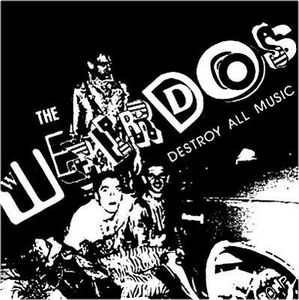 The Weirdos est un groupe californien qui date de la fin des années 1970. Je ne te fais pas l'historique du groupe dont la dernière actu remonte à 2004 parce que comme tout groupe de punk qui se respecte leur histoire a été très mouvementée (pour tout te dire on compte huit membres du groupe dont deux permanents avec x changements et d'ailleurs j'ai pas tout compris). Ils sont considérés comme un des meilleurs groupes de punk de cette époque aux Etats-Unis et en cherchant des informations à leur sujet j'ai vu que Flea des Red Hot Chili Peppers a été bassiste pour les Weirdos dans les années 90.
Aucun rapport: tu savais que Flea est aussi trompettiste ?
Dans ce qu'ont fait les Weirdos il y'a à boire et à manger mais je trouve "Life Of Crime" particulièrement bon.
Commentaires sur The Weirdos- "Life Of Crime"