21 décembre 2009
We Have Band 1- Hot Chip 0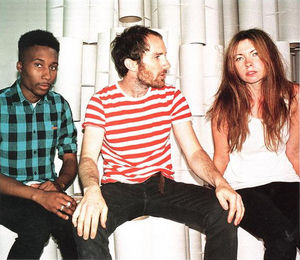 "Honeytrap" est la nouvelle bombe électro de We Have Band. C'est frais, dansant et bien construit: ça tourne. Leur album WHB sortira début février et après écoute de ce titre je suis impatiente de découvrir les autres titres de cet album.
Quant à Hot Chip, parce qu'en ce moment on fait tout un foin sur leur dernier titre "One Life Stand". C'est une pâle copie du son de Phoenix: version fade, vide, molle et sans souffle.
Comme un vin de soif quand on a écouté "One Life Stand" on l'oublie aussitôt à la différence près qu'on a pas envie d'y revenir. Affligeant.
Article relatif: We Have Band "Oh !"
Commentaires sur We Have Band- "Honeytrap"