23 mars 2009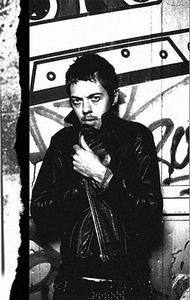 Spencer Product- Product (2008)
Spencer Product, DJ et impresario, a sorti en octobre 2008 son album Product sur le label Coco Machete*. Mélange d'électro et de rock, ses mixs frappent par leur technicité chirurgicale et leur dynamique efficace. Le new-yorkais remixe entre autres: Bloc Party, Cut Copy, Pop Levi... Pointure du Ruff Club (NYC) qui accueille de petites frappes comme We Are Scientists, Boys Noize ou Para-One, il y mixe régulièrement.
Question actualité, il travaille en ce moment sur son nouveau projet, en collaboration avec The Films, qui s'appelle The Dirt Lab. Le premier single issu du projet "We Bite" est en écoute sur le MySpace de Spencer Product.
Product est à ce jour ma plus belle trouvaille électro. Le titre "Turn Around" ci-dessous est excellent.
*Si tu aimes l'électro tu devrais aller faire un tour sur le site du label Coco Machete, tu y trouveras de quoi épater les copains sans te ruiner avec des excellentes compiles comme Fuckk Off en téléchargement libre.
MySpace de Spencer Product
MySpace De Spencer Product & The Dirt Lab

Commentaires sur L'électro à la (coco) machete