15 septembre 2009
I Am Un Chien !- "Ladies Gonna Dance"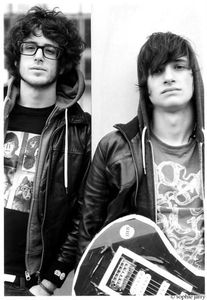 Tu connais certainement le groupe de rock parisien Stuck In The Sound. Ces derniers ont sorti leur album Shoegazing Kids en janvier. Et bien Stuck In The Sound sont les copains de You ! (dont je parlais ici) et de I Am Un Chien !
De ces trois groupes mon préféré est You ! mais I Am Un Chien ! c'est pas mal non plus.

Ecoute plutôt...
Commentaires sur Ladies gonna dance !